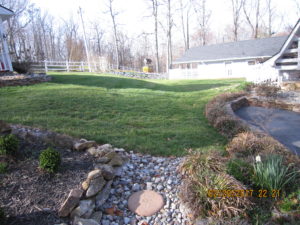 Hardscapes are a great way to add real value to your property. Hardscapes can enhance areas where where plants & grass won't grow. An entrance to your property and already nice planting can bring your landscape to the next level. The best thing about hardscapes is that they are permanent.
Turf Fashions has plenty of experience installing blockwalls, patios, erosion control, steps, and sidewalks. We can design what you need or use ideas you have that will bring your outside areas to life.
Call us today for a free estimate.